Lead your real-time quality control to the next level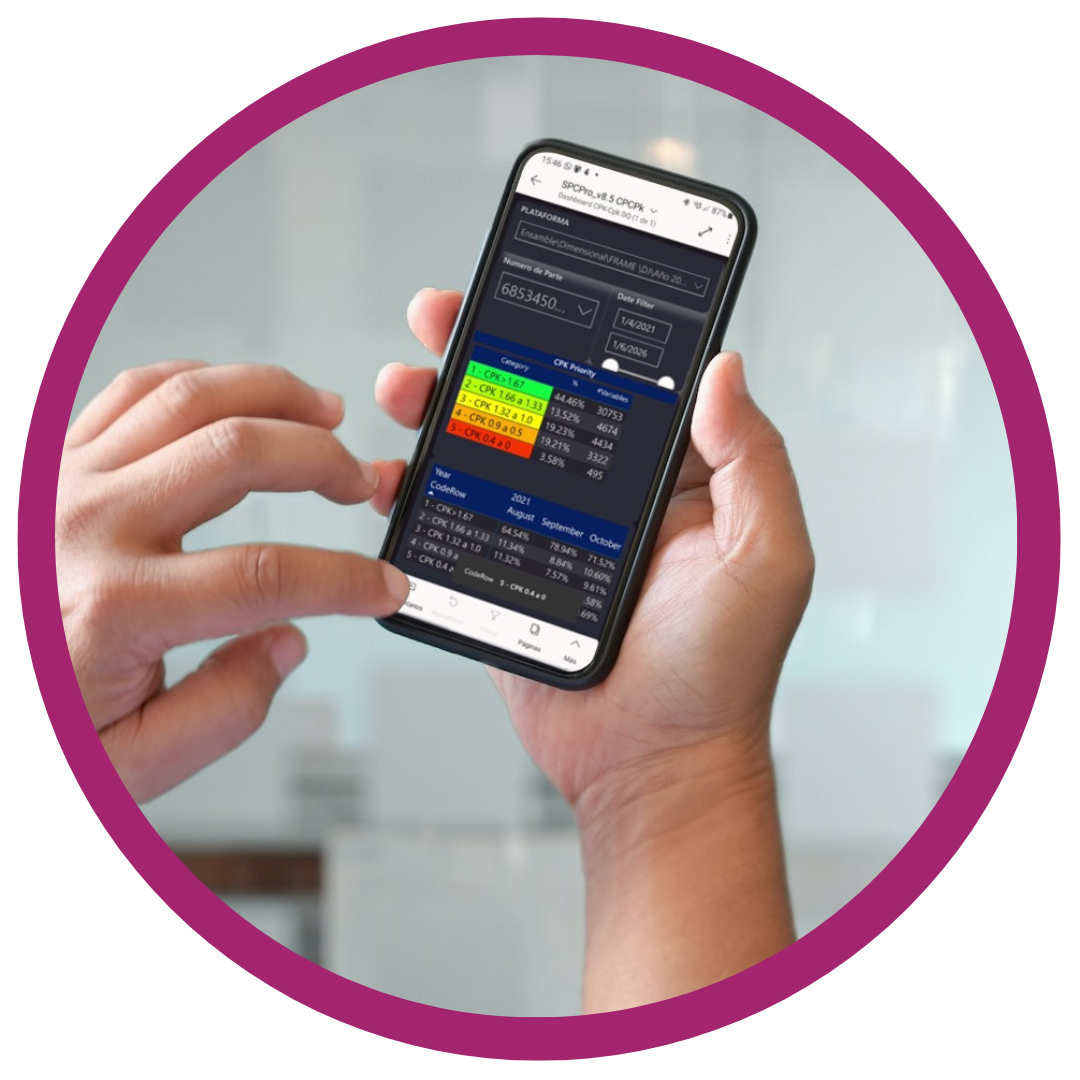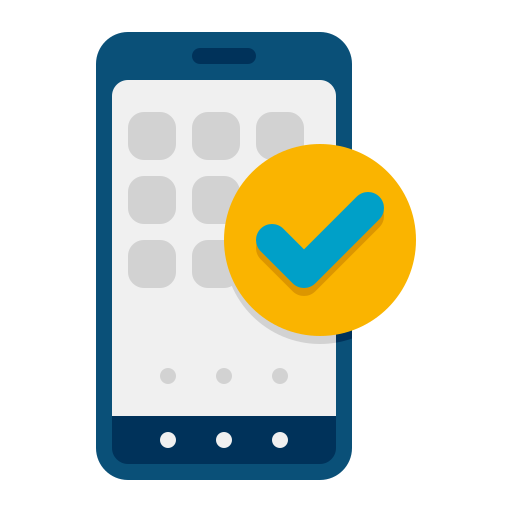 Data collection of variables and visual attributes through the mobile application (iOS and Android)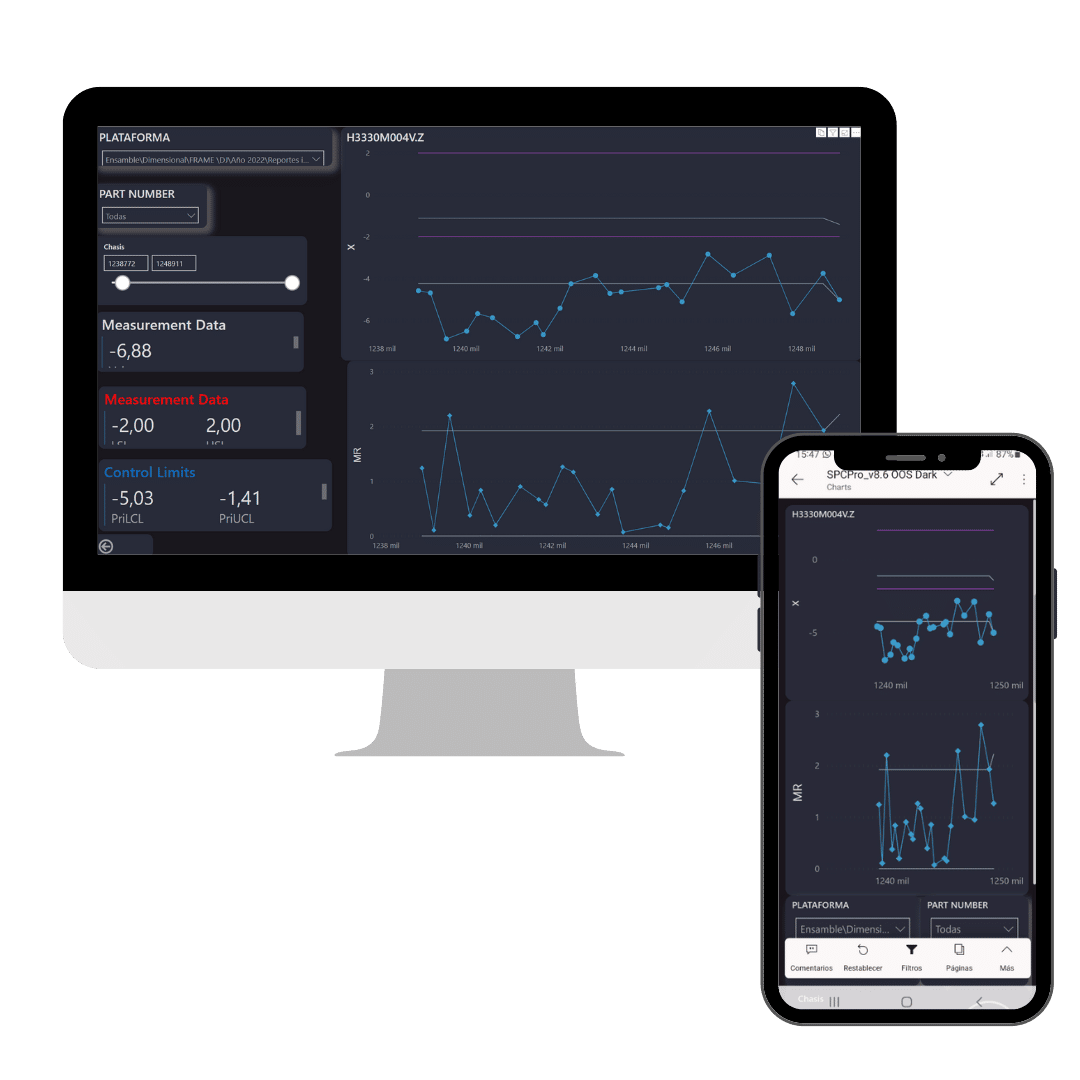 MULTI-DEVICE
Access to data from any mobile device or tablet.
ANALYSIS
Expanded graphics functionality: multivariate, pie, or category charts.
CONTROL
Monitoring and control of data from severals factories.
CUSTOMIZABLE
Custom boards by CPK, product, blueprint, etc.
AUTOMATION
It provides the functionality you need to automate data collection.
COST SAVINGS
Lower hardware and license costs (central server vs. multiple PCs/laptops)
PROGRAMMING
Engineers can schedule the day and time that collection plans will be executed.
AQL PRO
(MILITARY STANDARD)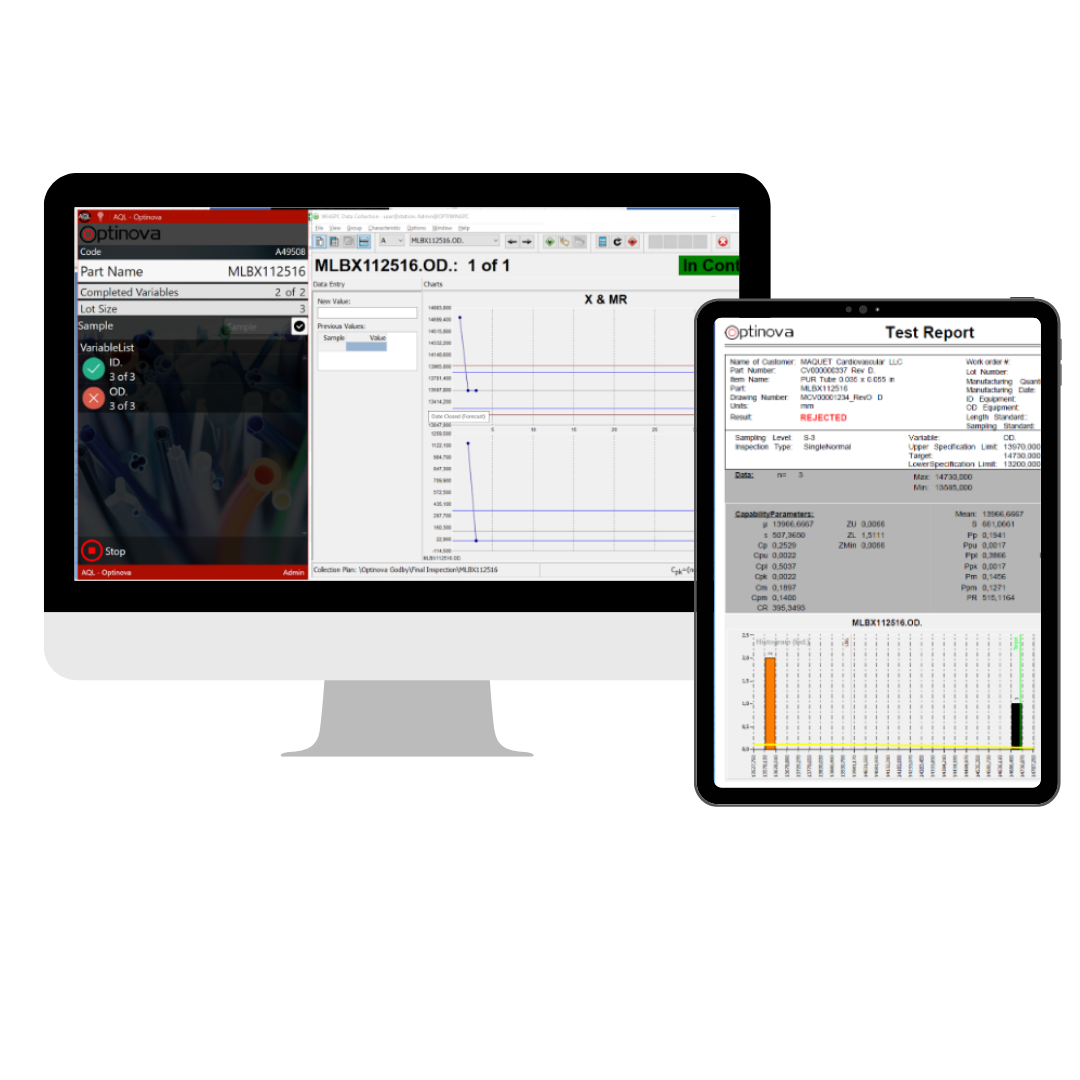 CONTROL
AQL in real time to avoid mistakes and nonconformities
LESS TIME
Save time when looking for tables.
FLEXIBILITY
Multiple standards can be easily assigned to variables or parts.
COMPATIBILITY
Compatible with FDA 21 Part 11. SAP / ERP Synchronization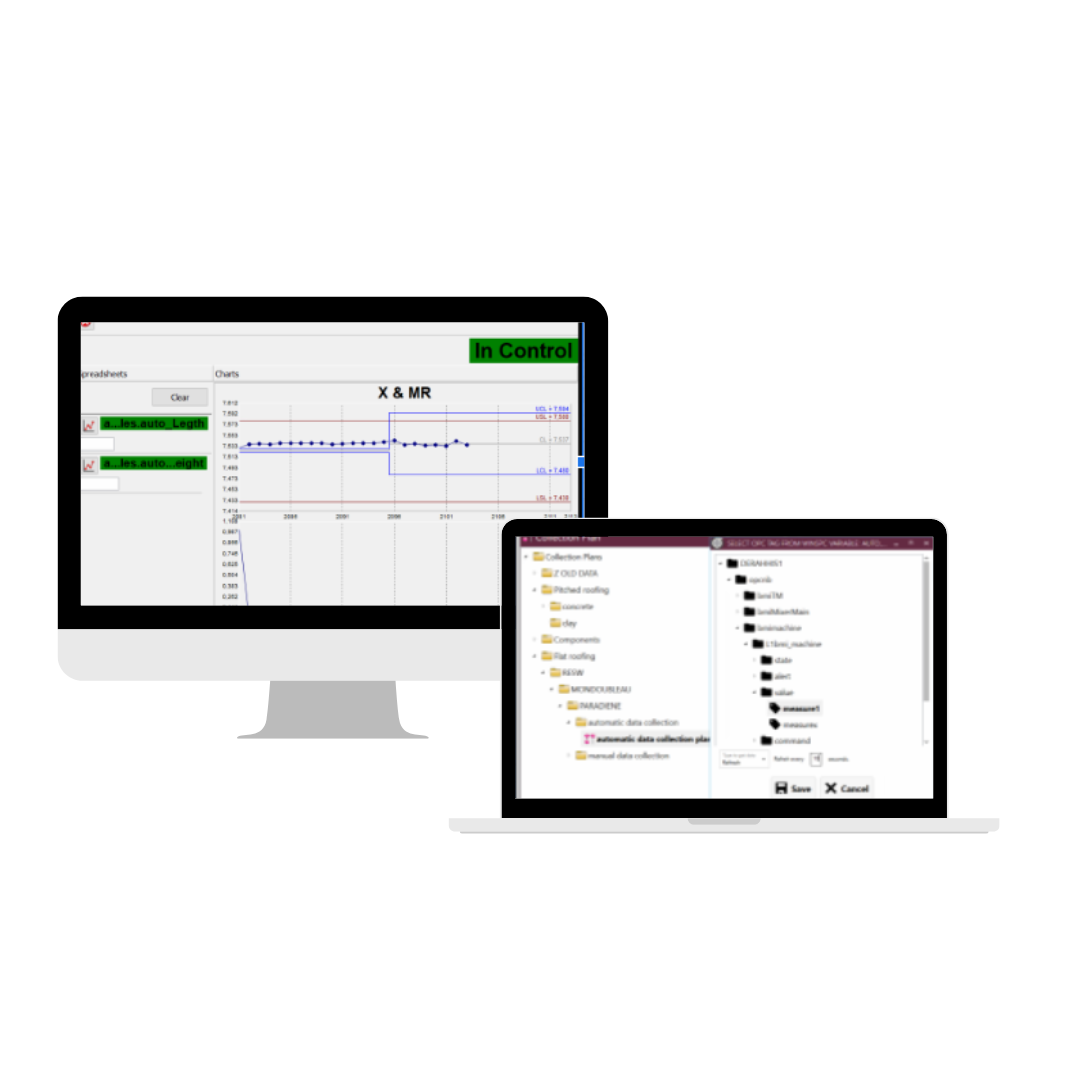 USABILITY
Collect data automatically from an OPC UA server
INDUSTRY 4.0
Friendly and easy-to-use interface, compatible with Industry 4.0 and IoT
MULTIDEVICE
SPC in real time from any device.
AFFORDABLE
More accessible than HMI SCADA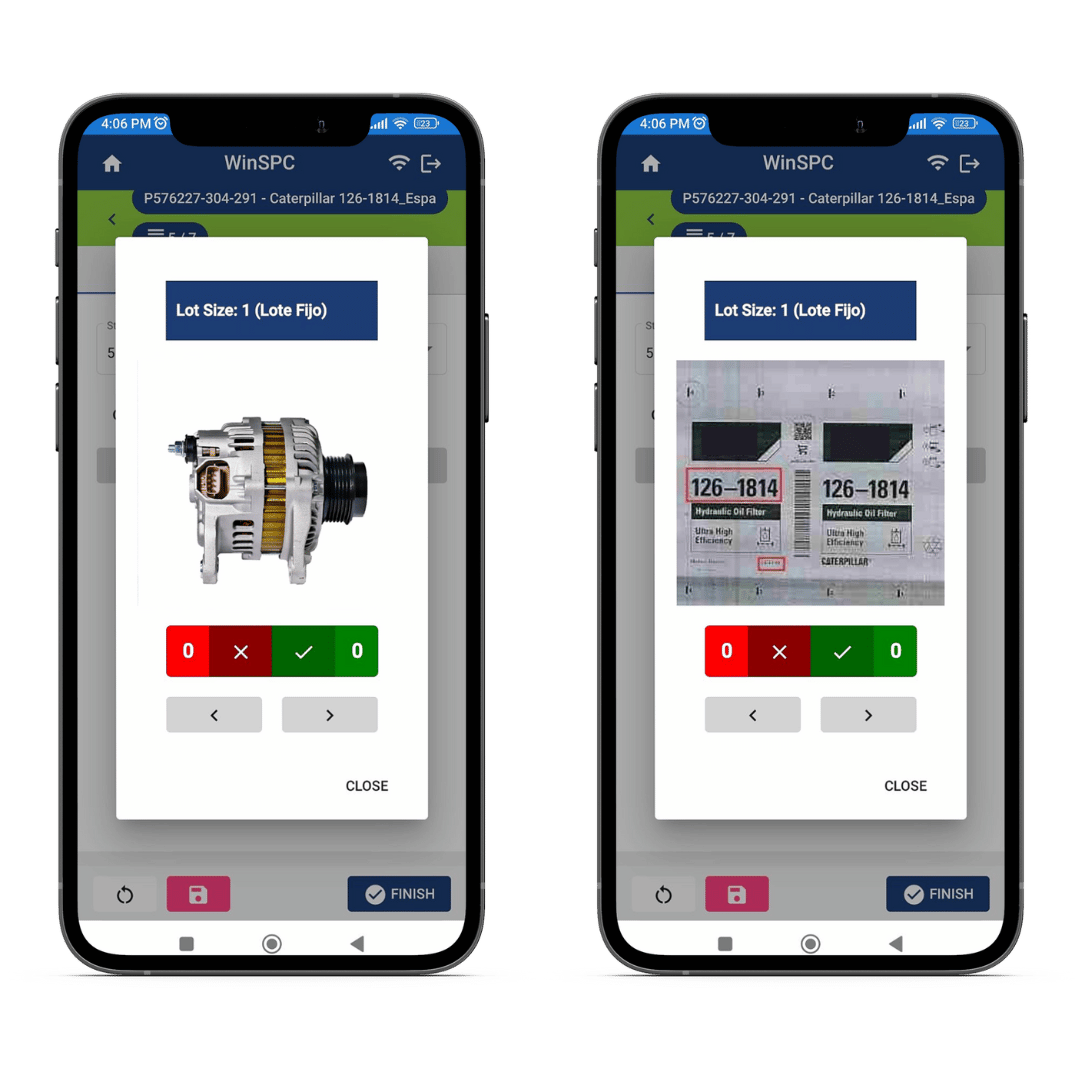 COLLECT
It provides the functionality you need to collect variable data and attributes on the progress.
DISPLAY
Collect attributes with visual support 
IN REAL TIME
Operators can collect data on different processes and products while walking through the production floor.
SAVE
Lower hardware and license costs (Tablet vs Laptop)